ABOUT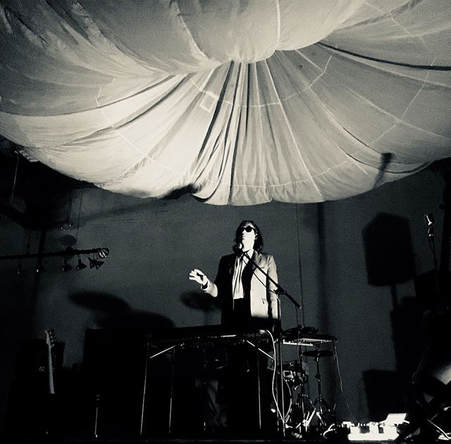 Dylan Gilbert is a musician living in Charlotte, North Carolina.
Nurtured in childhood by musician parents,
Dylan's artistic impulse
was
propelled further by a love of 60s pop and early 2000s indie rock. He was a prolific songwriter in his youth, releasing 6 solo albums and scoring several films before age 24.
Well acclimated to the stage, he has performed over 800 times across the US with appearances at the Indie Grits Film Festival, Hopscotch Music Festival, CMJ Music Marathon, Tosco Music Party and more. In 2012, Dylan's touring band morphed into the ecstatically possessed post-punk trio Hectorina who have since released 2 EPs and 3 full-length albums. Hectorina's fourth album, Muck, is set to be released June 1st 2018.
As a composer and sound designer Gilbert has explored a number of mediums, including projects with video production group Basic Cable, submission based podcast Mystery Meat, and performance ensembles
XOXO Collective
and
Sinergismo. In 2016 Dylan was granted an artist residency at Goodyear Arts Collective, where he continues to make work. His collaborations with dancer/choreographer Sarah Ingel premiered at Charlotte Ballet and ladyfestCLT in 2017 and 2018.
​
Dylan continues to compose and teach music in Charlotte, NC and has begun developing what will be his 10th solo album.
---
"Dylan is a musical tour de force."

- Creative Loafing (2017)

---

"[Hectorina is] one of Charlotte's best bands ... These are the guys you should be paying attention to."
- Jeff Hahne (2016)

---

"Charlotte's true gem in the indie scene"
​- Creative Loafing (2009)

---

"The hardest-working musician in North Carolina"




​- The Salisbury Post (2008)

---

"Pure song-writing genius."
- Josh Hogan/Independent Clauses (2006)